Do you want to watch the best long anime series? Dragon Ball Z, Naruto, and possibly Pokemon are the first few anime series that come to mind when someone hears the name. The primary explanation is that these shows have been popular for many years.
To keep these shows timeless, new concepts and characters are constantly developed. Not all anime, though, suffers the same fate. Some excellent anime only receive one or two seasons at most.
Every time your favorite anime is canceled after only one season, it is a disappointment. So, if you're searching for anime with a lot of seasons and a compelling plot, stop right there.
List Of 24 Best Long Anime Series
We've put together a list of the best long anime series to watch.
24. Hajime no Ippo – 76 Episodes Plus 2 Movies
This classic 2000s show recreates the Rocky experience in far greater detail.
With the original running 76 episodes plus 2 movies and another two seasons running 26 and 25 episodes, you really get your money's worth in the ring.
This is unquestionably a cult classic for fans of sports anime. You get those nice fights, complete with inner monologues and epic music, as well as the "background" of the show, where we really get to know our main characters.
23. Sword Art Online – 100 Episodes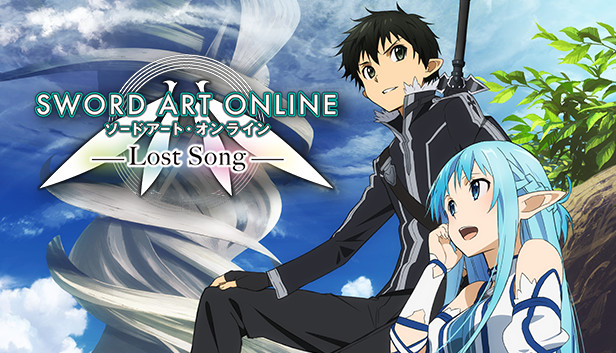 Sword Art Online is an anime about sci-fi action. People have conflicting opinions about this, but the anime is quite enjoyable. In fact, when it comes to the best long anime series, this one is presumably the quickest.
SOA is set in 2022 when thousands of people are trapped in a new virtual MMORPG, and Kirito, a lone wolf player, attempts to escape.
The series has over 100 episodes. The show's best feature is its well-executed fight sequences. The art style is also quite lovely. Overall, it's a good show that gets a lot of unfair criticism.
22. Slam Dunk – More than 100 Episodes
Slam Dunk is a sports anime from the 1990s with over 100 episodes. Sakuragi Hanamichi, a newcomer at Shohoku High School, decides to join the basketball team since he has a crush on the captain, Haruko.
The character development of Sakuragi is undoubtedly the best aspect of this show. The development is subtle, but it is not unnoticed. If you enjoy basketball, you should definitely watch this anime.
21. My Hero Academia – 113 Episodes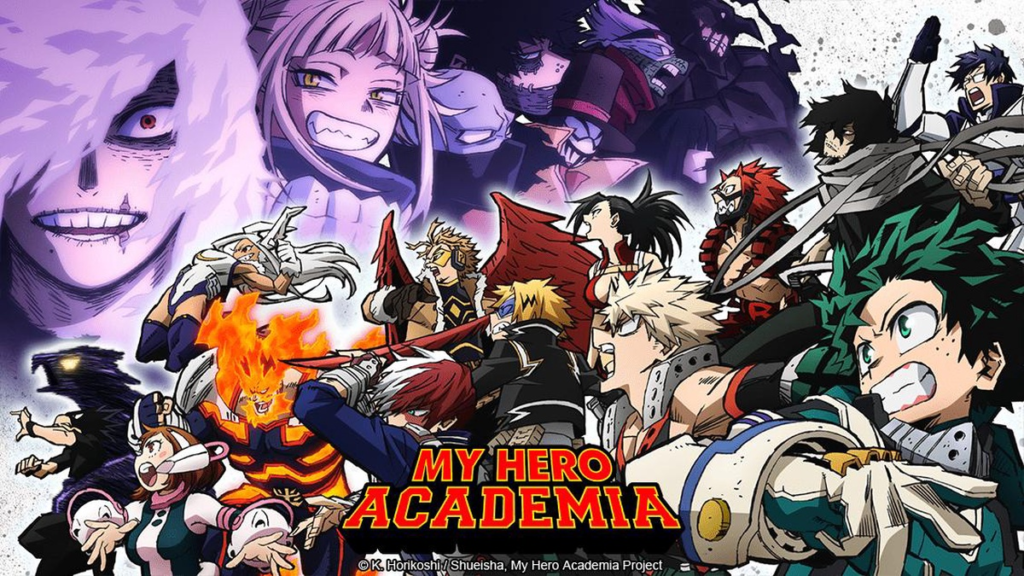 My Hero Academia has 113 episodes so far, with a new season on the way. This best long anime series follows Izuku "Deku" Midoriya, a hero-lover, through the trials of being born Quirkless, graced with One-For-All and coached to be an impactful superhero.
Along with Deku's hardships, this anime delves into the lives of his friends as well as the main antagonist Tomura Shigaraki. My Hero Academia is an emotional rollercoaster with nail-biting fight sequences and associated storylines. Every season, this anime grows in popularity.
20. Food Wars – 5 Seasons
Food Wars is a humor anime that debuted in 2015 and is still running. This anime's plot revolves around Soma Yukihira, who enrolls in a renowned culinary school with the goal of becoming a full-time cook and surpass his father's culinary abilities.
The animated series has over 80 episodes spread across five seasons. It's a very lighthearted and enjoyable anime to watch. The anime has amazing visuals that will be a "treat" for your eyes, in addition to its sweet storytelling.
19. Hunter X Hunter – 148 Episodes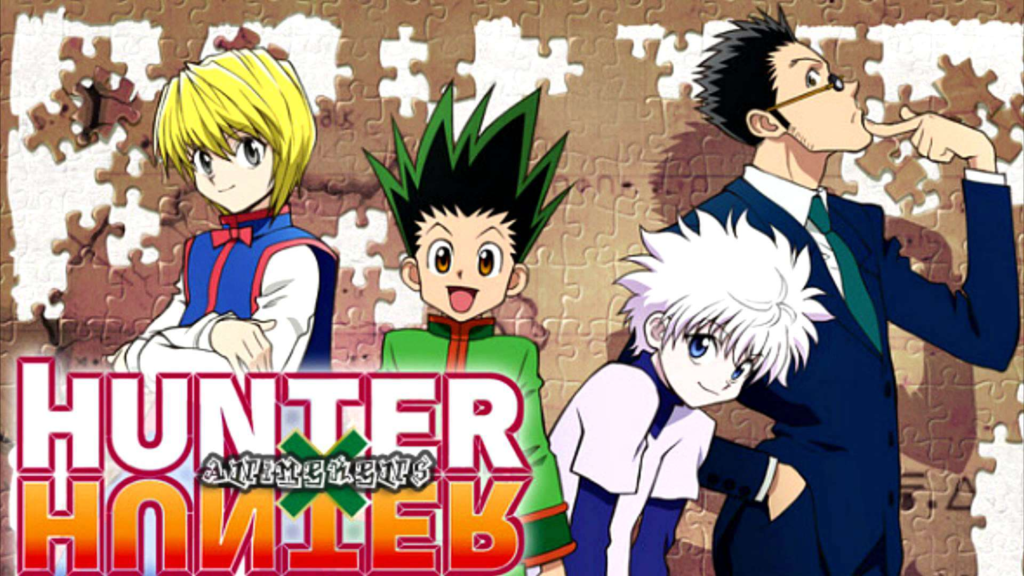 Hunter x Hunter is an action-fantasy anime about Gon Freecss, who aspires to be a Hunter, a one-of-a-kind man worthy of greatness. His father abandoned him when he was a baby. He and his friends set out to find his father.
The as a whole feel and appearance of the show may appear childish at first, but as the story progresses, the anime takes a mature turn. All of the fight scenes are intense and intimidating.
18. Black Clover – 170 Episodes & Still Running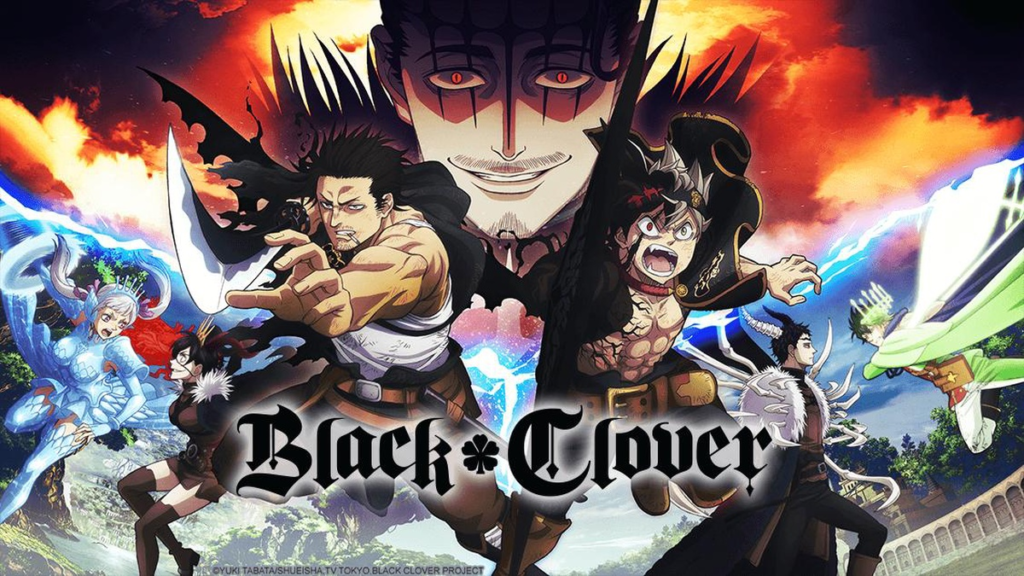 Black Clover follows orphans Asta and Yuno on their quest to become the Clover Kingdom's next Wizard King. This anime provides well-written protagonists with complex motivating factors for their actions and is a quick series featuring some of the most breathtaking fight sequences in recent years. There are currently 170 episodes of Black Clover, with more on the way. This series is much more than cute fillers and exciting battles.
17. Reborn – Over 200 Episodes
Reborn! (also known as Katekyo Hitman Reborn!) is a 2006 action-comedy anime that aired for four years. It has more than 200 episodes and is considered one of the best long anime series of all time.
Tsunayoshi Sawada is a young boy who discovers he is the true heir to the Vongola family, a powerful Mafia organization. The Vongolas' most feared hitman, Reborn, a gun-toting baby, is sent to teach Tsuna how to be a boss.
16. Fairly Tale – 328 Episodes
Despite being younger than most of the anime shows on this list, Fairy Tail is one of the best long anime series of all time. This adventure fantasy follows Natsu Dragneel, a wizard. The plot revolves around his adventures with his friends Lucy, Happy, Gray Fullbuster, Ezra, Wendy, and Carla.
The anime series is divided into three seasons. There are several spin-off mangas and animated feature films in the series. The show is popular with young boys due to its genre. This is specifically true in North America.
15. Gintama – 369 Episodes
Gintama, also known as "Gin Tama," is also one of the best long anime series based on the life of Gintoki Sakata. Gintoki is a samurai who works as a freelancer in historical Japan. Aliens have occupied the country and suspended all samurais in this world. The plot follows Gintoki and his gang's crazy shenanigans as they do odd jobs in order to survive.
The series has four seasons. The first began in 2006 and concluded in 2018. Live-action movies, animated films, and video games have also been produced.
14. Naruto – 700 Episodes
Naruto is a must-see show for anyone who enjoys anime. You can, of course, go with the earliest Naruto, which has 220 episodes. The Sand Boi vs. The Flying Bowlcut, how a haircut isn't character development, as well as the Stranger Danger Snake Man saga are all featured here.
Then there's Shippuden, which has 500 episodes. This is where the series goes all-in on the battle sequences and introduces villains who are more logical than the protagonist.
13. Shima Shima Tora no Shimajiro – 726 Episodes
Shima Shima Tora no Shimajiro is the next slice-of-life anime on this list. The title in English is "Striped Island Tiger Shimajiro." The target demographic for this anime is children. The plot revolves around the exploits of Shimajiro, a young tiger, and his friends. Mimirin the rabbit, Torippii the parrot boy, and Ramurin the sheep girl are among his friends.
This anime is also informative for children, teaching them valuable life lessons. This includes topics such as making friends, apologizing, and resolving conflicts.
12. Kotowaza House – 773 Episodes
The show follows Peter, a salaryman who leads an unhealthy lifestyle. Kotowaza House is a weekly "proverb-of-the-week" anime. It aims to inspire audiences to live healthier lifestyles, just as the show's characters encourage Peter to change his ways.
11. One Piece – 1000 Episodes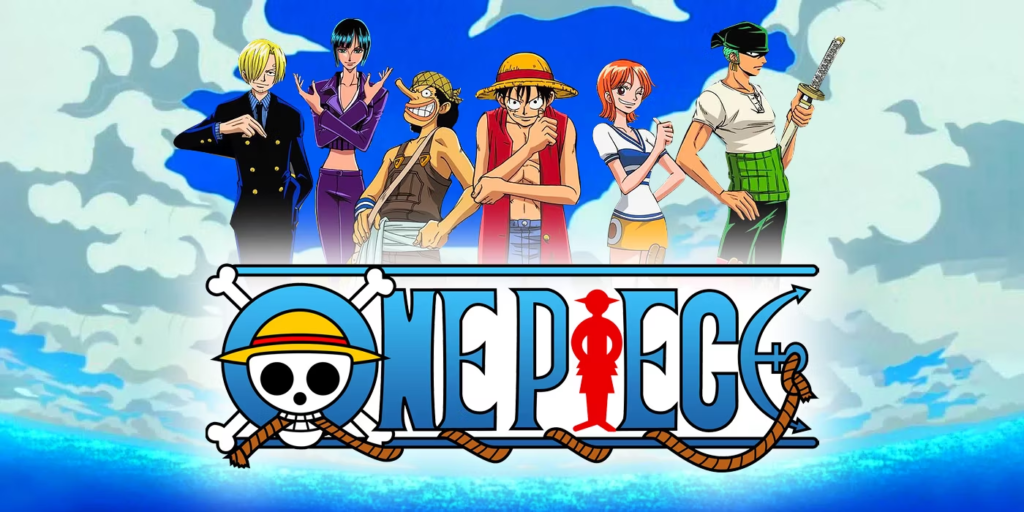 For God's sake, the show is only 21 years old this year. The goofy pirate anime is old enough to drink like a pirate!
The show is also approaching 1000 episodes and in the top list of best long anime series. And that can be both a great benefit and a deterrent when it comes to this tv series, as it can simply get you through years of college. However, getting started can be intimidating.
10. Detective Conan: Case Closed – 1006 Episodes
Unlike the majority of the longest-running anime series on this list, Detective Conan isn't a comedic drama. Instead, it's a mystery thriller about a detective named Shinichi Kudo who is poisoned and transformed into a child. He then adopts the alias Conan Edogawa and assists his childhood friend and her father, a private detective, on their cases.
9. Sekai Monoshiri Ryoko – 1006 Episodes
Sekai Monoshiri Ryoko is well-liked by those who enjoy watching educational shows. The title directly translates to "The Instructive Trip Around the World" in English. This one of the best long anime series consists of short documentaries about various locations around the world. This anime aired from Monday to Saturday due to its short episode length.
8. Pokemon – 1148 Episodes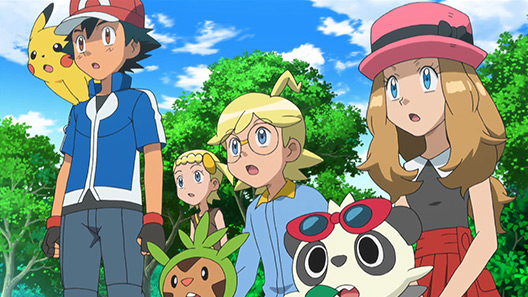 Pokémon is a cultural icon in anime, and it is famous even in the West. A name is an abbreviated form of "Pocket Monsters," the original title in English. Pokémon is one of the longest-running anime series, and it frequently appears on lists such as "top anime shows" or "best anime series."
Pokemon is the story of Ash Ketchum, a young boy who fantasizes about becoming a Pokémon master. Pikachu, his first Pokémon, is a renowned icon in both Japanese and Western media. It has even made its way into the video game industry on various consoles.
7. Chibi Maruko-chan – 1203 Episodes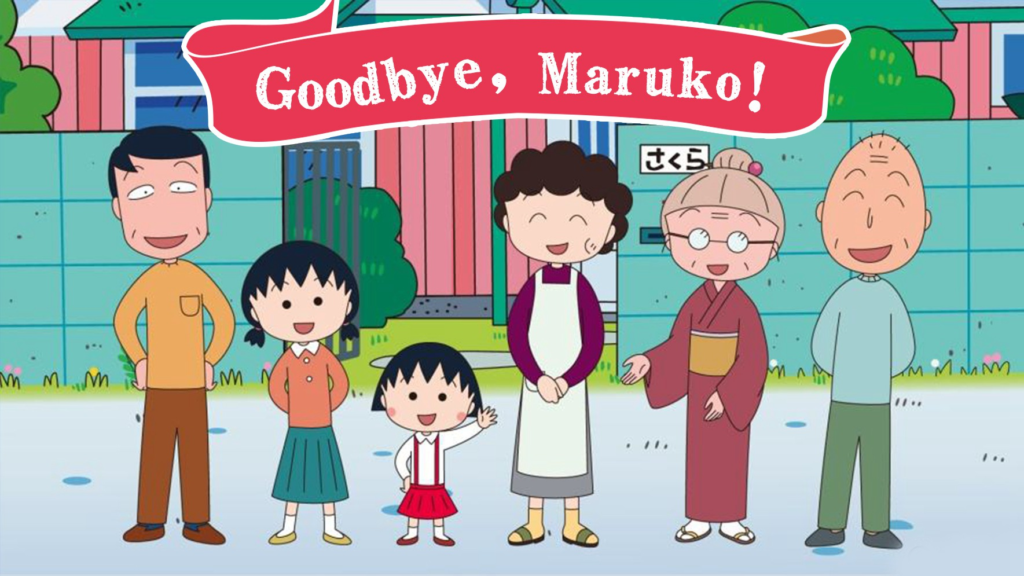 Chibi Maruko-chan is one of the best long anime series. The title in English is "Little Maruko-chan." This anime series is based on the same-named shoujo manga series. A shoujo manga is a Japanese comic book that is aimed at adolescent girls. The series, like most shoujo manga, follows a young girl and her day-to-day life as a troublemaker in suburban Japan.
6. Crayon Shin-chan – 1077 Episodes
Crayon Shin-chan follows the family of a five-year-old boy named Shinnosuke "Shin" Nohara. As a shameless troublemaker, Shin gets up to all sorts of mischief. The episodes focus on how he and his friends solve problems that he frequently causes himself.
Because of the show's popularity in Japan and other countries, such as Hong Kong and Taiwan, filmmakers have created a number of feature-length films based on it.
5. Attack On Titan – Currently 4 Seasons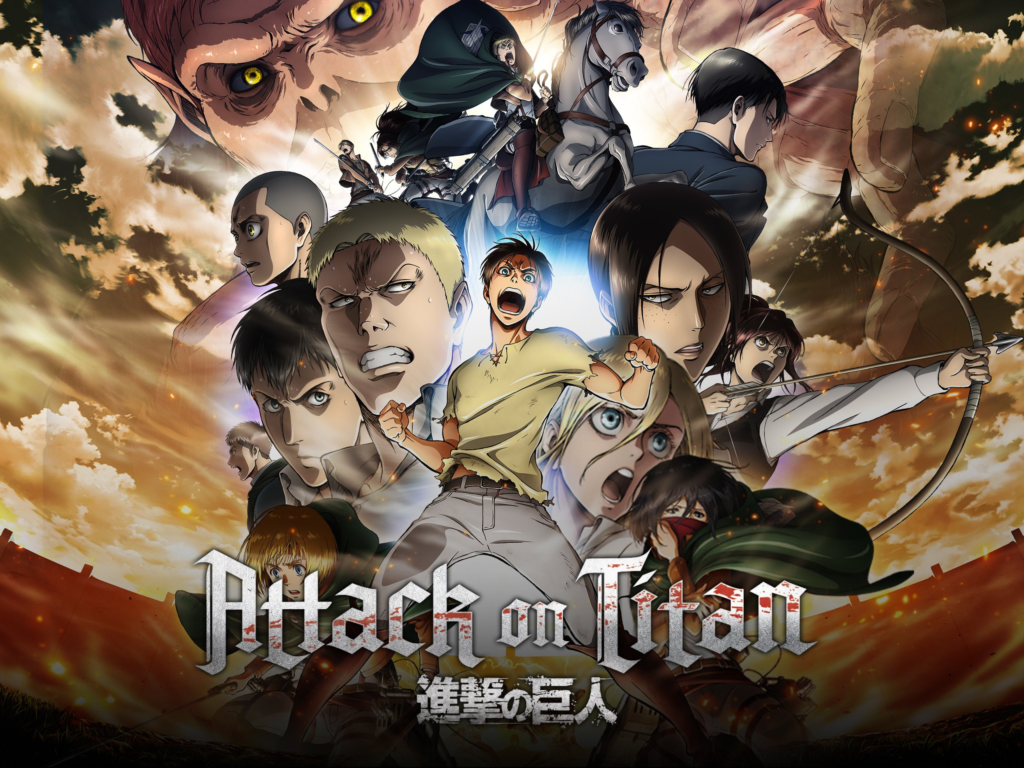 Attack On Titan is a fantasy action anime. It currently has four seasons, with a fifth season on the way. This anime series has become a worldwide sensation.
Eren Jaeger, the main character of Attack On Titan, vows to rid the world of the massive humanoid Titans that have driven humanity to extinction.
4. Sore Ike! Anpanman – 1491 Episodes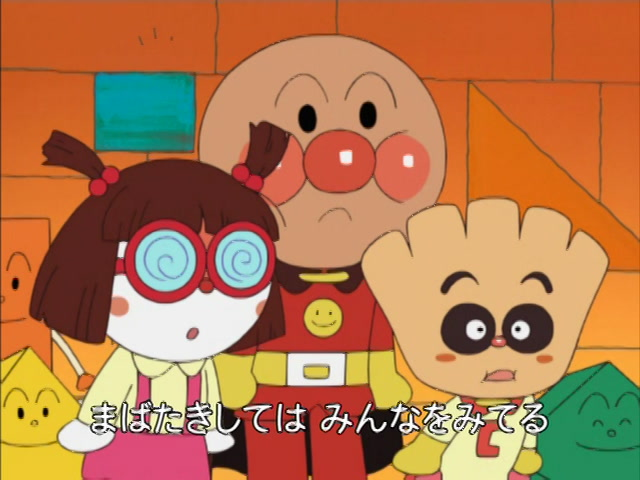 Sore Ike! Anpanman, or "Anpanman, Go!", is one of the best long anime series that is still broadcast today. This anime is a family-friendly comedy. It stars Anpanman, a superhero whose head is an "anpan." An "anpan" is a bread filled with red bean paste. The plot revolves around his exploits as he battles his mortal enemy.
3. Doraemon – 1787 Episodes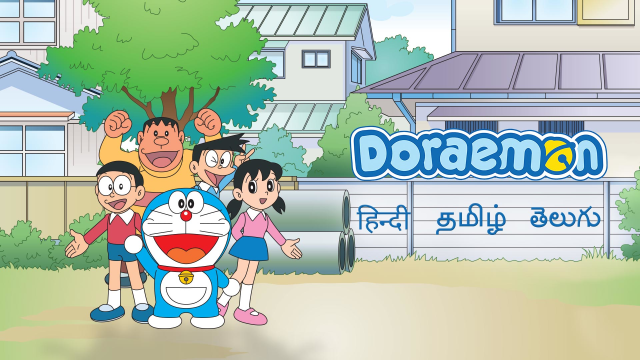 Doraemon, an earless robotic cat from the twenty-first century, is the subject of the fifth longest-running anime. He goes back in time to assist Nobita Nobi, a boy who is frequently bullied by his classmates.
Doraemon is still one of the most favorite anime series of all time. In fact, Japan's Foreign Ministry named Doraemon the country's first "anime ambassador" in March 2008. In a 2002 feature, Time Asia magazine dubbed Doraemon the "Asian Hero."
2. Ojarumaru – 1868 Episodes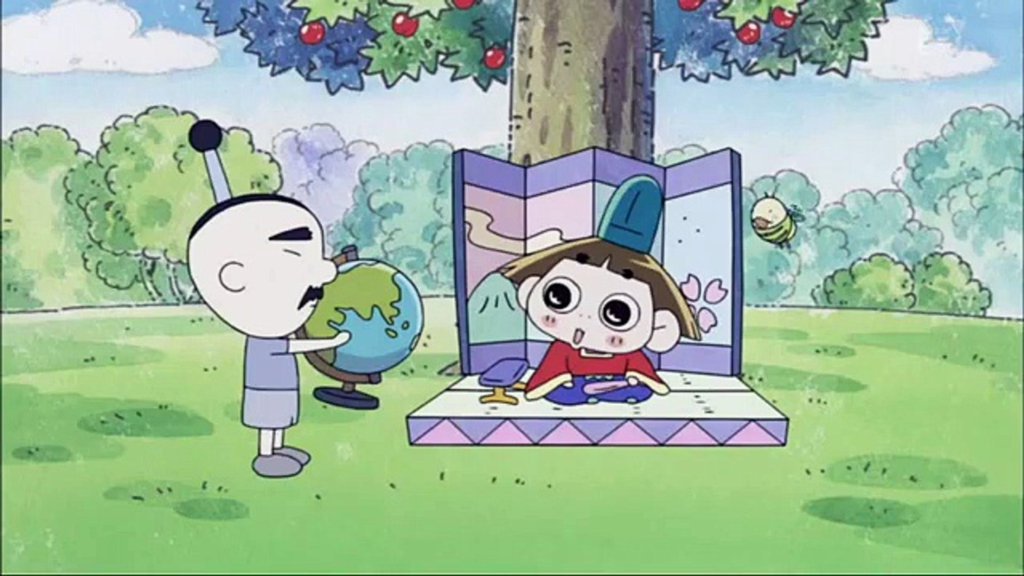 Ojarumaru is another of the best long anime series. The name is Prince Mackaroo in English. Ojarumaru Sakanoue, a five-year-old prince from the Heian era, stars in the anime. He uncovers himself in Today's Japanese Society after a time-warp accident.
The series received the "Excellence Award" for animation from the Japan Media Arts Festival in 1999.
1. Sazae-san – 7,701 Episodes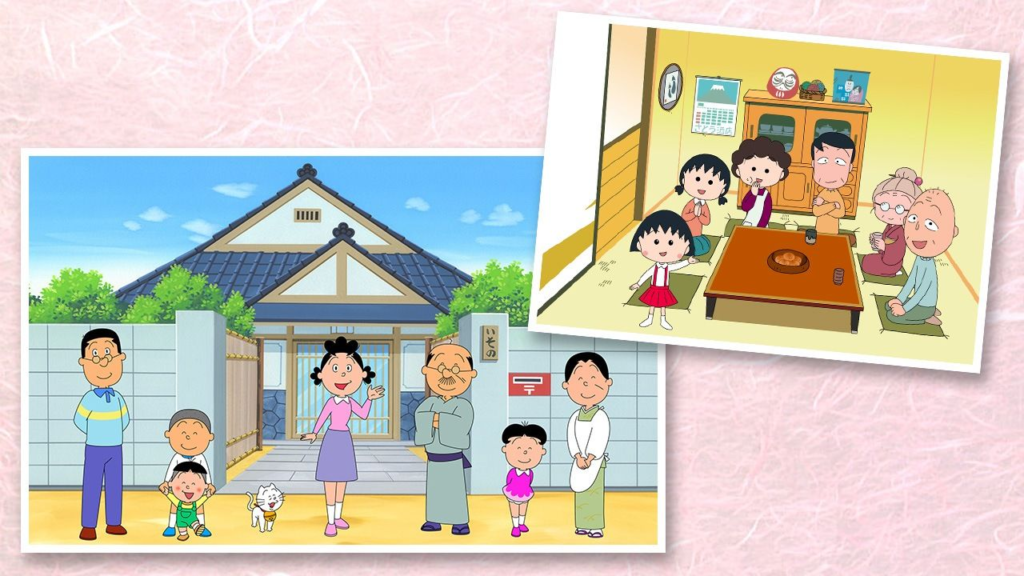 According to Guinness World Records, this anime holds the global record for the longest-running animated TV series. The story revolves around a mother named Sazae-san and her family.
While fantasy and sci-fi are popular anime genres today, the longest anime series is merely a family drama. It depicts ordinary people's daily problems.
Our Final Thoughts on Long Anime Series
To summarise, anime series are becoming increasingly popular. They have grown to be an important part of the entertainment industry. We can also see a lot of their influence in western media.
With the downturn of western animation, anime appears to be gaining ground. Furthermore, there is so much anime accessible that there is something for everybody.
If you're thinking about starting your anime journey, you can do so by watching any of these shows. They are easily accessible and entertaining to watch.